Financing
INTEREST RATE FROM 3%
We can provide a car loan to practically anybody. We are the only ones who can offer you a vehicle with a price of up to 600,000 CZK without you to demonstrate your income. We are one of the few companies that are registered as authorized dealers of the following leasing companies: MONETA Auto, sAutoleasing, Mercedes-Benz Financial, Raiffeisen Leasing. It is due to this fact that our interest rate (overpayment) is one of the lowest on the market.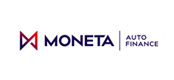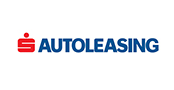 LOAN CONTRACT CONDITIONS
Minimal age of the applicant is 18 years
If the applicant is a physical person, he/she must not be in probation or notice employment period.
If the applicant is a legal entity, it must be conducting its business for at least 1 month
REQUIRED DOCUMENTS
up to 600.000 CZK
Basic set of documents
Personal identity card and another identity document (driving license etc.). Self-employed persons have to also supply his/her trade license. Legal entities have to also supply the corresponding excerpt from the Companies Register. Our company reserves the right to request other documents even in these cases.
over 600.000 CZK
Complete set of documents
Income confirmation from his/her employee or income tax return.
In some cases, our company reserves the right to also request one of the following documents:
SIPO, phone, gas, electricity or TV bill, rent agreement, recent bank account statement or similar document type for the purpose of address verification.
We recommend to bring one of these documents for approval right away.
All of the information stated here related to the required documents is only preliminary and the actually required documentation may vary.
Should you not be able to provide any of the above stated documents, an individual documenting process can be negotiated.



There are no leasing and loan companies on the market in the area of utility vehicles and trucks that we do not cooperate with. We are thus able to arrange the necessary financing with them.